What's on in Hawke's Bay
Find out what events are on in Hawke's Bay, Wairoa, Hastings, Central Hawke's Bay and Napier. If you need to know what's on this is the place to look. If you are after council meetings view our meetings calendar.
Does not include exhibitions or workshops. You can view these by selecting them on the menu to the left.
Take Me Home - The Music & Life of John Denver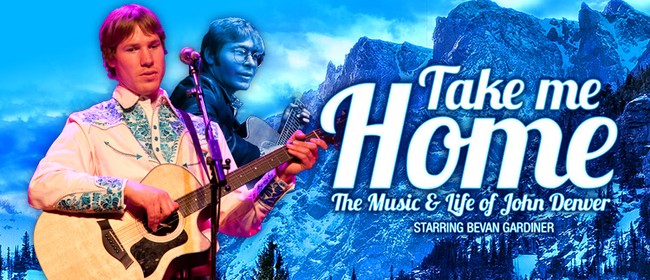 Take Me Home - The Music & Life of John Denver returns to New Zealand following the astounding success of the 2016 tour of Australia.

Singer Bevan Gardiner, accompanied by international musicians perform all the John Denver songs with such accuracy and feeling that if you close your eyes you will be effortlessly transported to the era of John Denver.

The show includes exclusive film footage of John Denver through his career, his personal life and his love for the environment.

Take Me Home is authorised and by arrangement with John Denver management.

Australian audiences experienced this show in 2016 and witnessed the rising talent, Bevan Gardiner. Originally Gardiner debuted in Australia when he was the support act for American country singer Charley Pride. People rushed to buy his CD commenting how much he sounded like John Denver. Even Pride was impressed: "Bevan is amazing. He sounds just like John Denver," the country singer said at the time.
Phone: 0800 842 538
When
Saturday 13 May, 8:00pm to 10:30pm
Cost
Where
Napier Municipal Theatre, Napier, Hawke's Bay / Gisborne
119 Tennyson St, Napier, Hawke's Bay / Gisborne