What's on in Hawke's Bay
Find out what events are on in Hawke's Bay, Wairoa, Hastings, Central Hawke's Bay and Napier. If you need to know what's on this is the place to look. If you are after council meetings view our meetings calendar.
Does not include exhibitions or workshops. You can view these by selecting them on the menu to the left.
F.A.W.C! Kids+1 - Why should the parents have all the fun?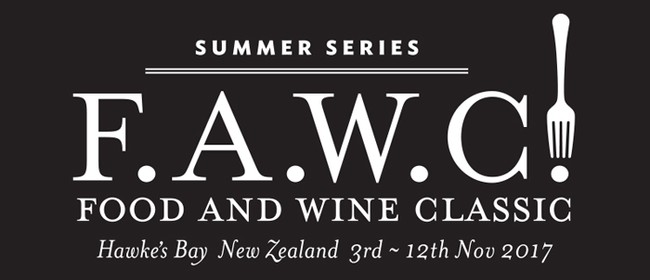 BYO Parents - this is one for our younger foodies. Sometimes it seems like adults get to have all the fun when it comes to dining out. Kids, your fairy Godfather Kent Baddeley is here to save the day. He's planned a fun lunchtime degustation just for you. Table manners are essential, parents are optional.

$40 a four-course degustation includes non-alcoholic drinks. One ticket per person.

F.A.W.C! Food and Wine Classic is the hottest festival on New Zealand's culinary calendar. We've turned the idea of traditional food festivals on their head by creating a series of events that are refreshingly different. With more than 75 delectable events over 10 glorious days, F.A.W.C! is a celebration of all things food and wine in Hawke's Bay. Life doesn't get better than this.
When
Sunday 5 November, 12:00pm to 3:00pm
Cost
Where
Ten Twenty Four, Hastings, Hawke's Bay / Gisborne
1024 Pakowhai Road, Hastings, Hawke's Bay / Gisborne